How To Use Vape Pods: A Guide For Beginners
Vape pods are a great option for beginners or anyone who wants a simple and convenient vaping experience. Pod vapes are compact devices that use pods containing e-juice and a coil. They are easy to use, portable, discreet, and satisfying. But how do you use them? In this guide, we will teach you how to use vape pods and what to know before you start. We will also help you choose the best vape pod device and e-juice for your needs and preferences. By the end of this guide, you will be a vape pod expert. Let's get started!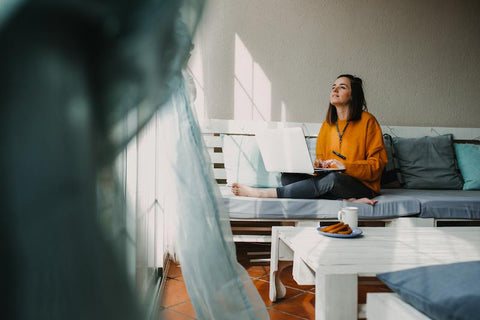 Steps To Vaping Pods
If you are wondering how to choose vaping device and how to use pod vapes, here are the steps below:
Get a Vape Starter Kit
A vape starter kit is a bundle that includes everything you need to start vaping. It usually consists of a battery, a pod, a charger, and sometimes a spare pod or coil. There are many types of vape pods, such as disposable, refillable, or pre-filled. You can choose a pod that suits your preferences and budget.
A good example of vape pod device is RELX Essential Starter Kit. It is a package that comes with a black Essential device and a Fresh Red pod. The Essential device is a stylish and simple pod system that gives you satisfying vapor. It has a smooth mouthpiece that matches your lips and stops air leakage. It also has a leak-resistant and anti-condensation design that protects your device and keeps it clean. The Essential device has a 350mAh battery that can be fully charged in 40 minutes with a USB-C cable. This guide is pretty much valid if you're looking for how to use RELX vape pods, keep reading.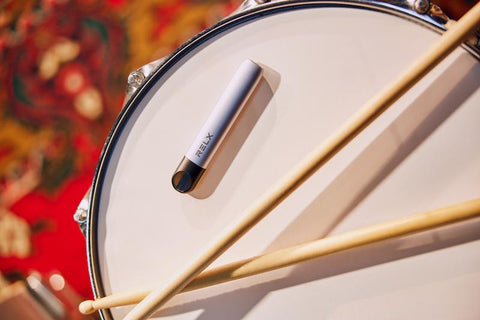 Choose The Best E-Juice
E-juice is the liquid in your pod. It has PG (Propylene Glycol), VG (Vegetable Glycerin), flavorings, and nicotine (optional). You can pick different flavors and nicotine levels to suit your taste.
Some things to consider when picking an e-juice are:
PG/VG Ratio: This affects the flavor, throat hit, and vapor of your e-juice. PG gives more flavor and throat hit, while VG gives more vapor and smoothness. Most pods work well with 50/50 or 60/40 PG/VG ratios.
Nicotine Strength: This affects the satisfaction and intensity of your vaping. Nicotine has different forms, such as freebase, salt, or hybrid. Freebase is harsher, salt is smoother, and hybrid is balanced. Most pods work well with 25mg/ml to 50mg/ml nicotine levels.
Flavor: This is up to your preference. You can choose from fruity, dessert, tobacco, menthol, or any other flavor you want.
Inhale The Pod Using The Right Method
Once you have your device and e-juice ready, you can start vaping. There are two main ways to inhale a pod device: mouth-to-lung (MTL) or direct lung (DL).
Mouth-to-lung (MTL) Explained:
This is the most common and recommended way to use a pod device. It mimics the way you smoke a cigarette. You take a puff into your mouth, hold it for a second, then inhale it into your lungs. This method provides more flavor, throat hit, and nicotine satisfaction. It also uses less e-juice and battery power. To do this method, you need to use a pod device with a tight airflow and high resistance coil (above 1 ohm). You also need to use an e-juice with higher PG and nicotine content.
Direct Lung (DL) Procedure:
This is another way to use a pod device. It mimics the way you breathe air. You take a deep inhale directly into your lungs without holding it in your mouth.This method provides more vapor, smoothness, and airflow. It also uses more e-juice and battery power. To do this method, you need to use a pod device with a loose airflow and low resistance coil (below 1 ohm). You also need to use an e-juice with higher VG and lower nicotine content.
How To Clean Vape Pods?
Vape pods are relatively easy to use, but they also need to be cleaned regularly to prevent leaks, clogs, and burnt flavors. Here are some simple steps to clean your vape pods:
Remove the pod from the device and dispose of any remaining e-juice.
Use a cotton swab or a paper towel to wipe the inside and outside of the pod, especially the contacts and the coil.
If the pod is very dirty, you can rinse it with warm water and let it dry completely before using it again.
Reattach the pod to the device and fill it with fresh e-juice.
Enjoy your clean and smooth vaping experience.
Conclusion
Vape pods are simple and satisfying devices that use e-juice cartridges. They are easy to use and maintain, and they offer a smooth and flavorful vaping experience. To use them, you just need to get a vape pod device and e-juice that match your preferences, inhale the pod using the right method, and clean the pod regularly. By doing this, you will learn how to use vape pods and enjoy vaping without any hassle. Vape pods are ideal for beginners or anyone who wants a convenient and enjoyable way to vape. Embrace the world of vaping, experiment with flavors, and enjoy the satisfaction that comes with using vape pods.
FAQ
How To Use Vape Pods Without Device?
You cannot use vape pods without a device. Vape pods are cartridges that contain e-juice and a coil. They need a device to power the coil and produce vapor. Without a device, vape pods are useless. You may find several workarounds from Relx.
How To Refill Vape Pods?
To refill vape pods, follow these steps:
Step 1: Remove the pod from the device.
Step 2: Find the fill port on the pod. It is usually a rubber plug or a silicone seal on the side or bottom of the pod.
Step 3: Open the fill port and insert the nozzle of your e-juice bottle.
Step 4: Squeeze the bottle gently and fill the pod with your desired amount of e-juice.
Step 5: Close the fill port and reattach the pod to the device.
Step 6: Wait a few minutes for the coil to saturate before vaping.
How To Use Disposable Vape Pods?
Disposable vape pods are pre-filled and pre-charged devices that you can use right out of the box. You just need to inhale from the mouthpiece until they run out of e-juice or battery power.