RELX Technology will launch its new Infinity and Essential vaping devices in mid-2020. We sat down with RELX's CEO Kate Wang to discuss her vision for these products and the path forward for RELX for the rest of 2020. 
Q: How did the name Infinity come about?
A: The Infinity has a wireless charger which provides extra time and confidence in mobility to use the device. This extends the useful time in which a customer can have the product around in their daily life. We have found that around 50% of vapers feel concerned and anxious about the battery in their vaping device not lasting long enough. That's why we developed a wireless charging case to ease their anxiety. The Infinity will now be available in global markets and we're so proud of this achievement. RELX is always improving the consumer experience, even if we need to make significant investments in R&D.
Q: Do you have any key countries or geographies in mind for the sales of Infinity?
A: First, we are focused on countries where closed-system devices are prevalent - so markets that already have the need for better closed-system products. For example, Southeast Asia and Canada where the closed-system growth rate is good. We are also looking at markets with high vaping penetration, where people are in between embracing the open-system and are now interested in the closed-system.
Q: Can you describe the user profile and target demographic for RELX's products?
A: Our target demographics are adult smokers who are looking for a better alternative that has high-quality design and technology. We think we provide a better path forward for them in terms of our ability to innovate and push the creativity of what is possible in the industry. RELX is a global company, so we go beyond nationality, and social status when we think about our customers.
RELX Infinity
Q: RELX is a new startup company and continues to grow very fast. What is the reason for this growth; is it because the company has faster new product development cycles?
A: RELX is a consumer-centric company, and we build everything around user experience. We work around the clock to understand consumers' unsatisfied needs and then update our products accordingly. We have recruited a number of globally talented experts, scientists, designers and developers, who all have outstanding experience in their previous work. We have also invested in our own R&D research lab which focuses on product development and flavoring. Those are the factors that enable us to make fast responses and update our products according to consumer demand. 
Q: What do you foresee as the next product innovation after Infinity launch? How does 2021 look like?
A: In 2021, we will have an even smarter device for our consumers. We always want to keep improving our products and improving user experience. The next product will be a big leap between product generations, but we will also work on making small alterations. That is why we are also releasing the more budget friendly Essential device in many markets.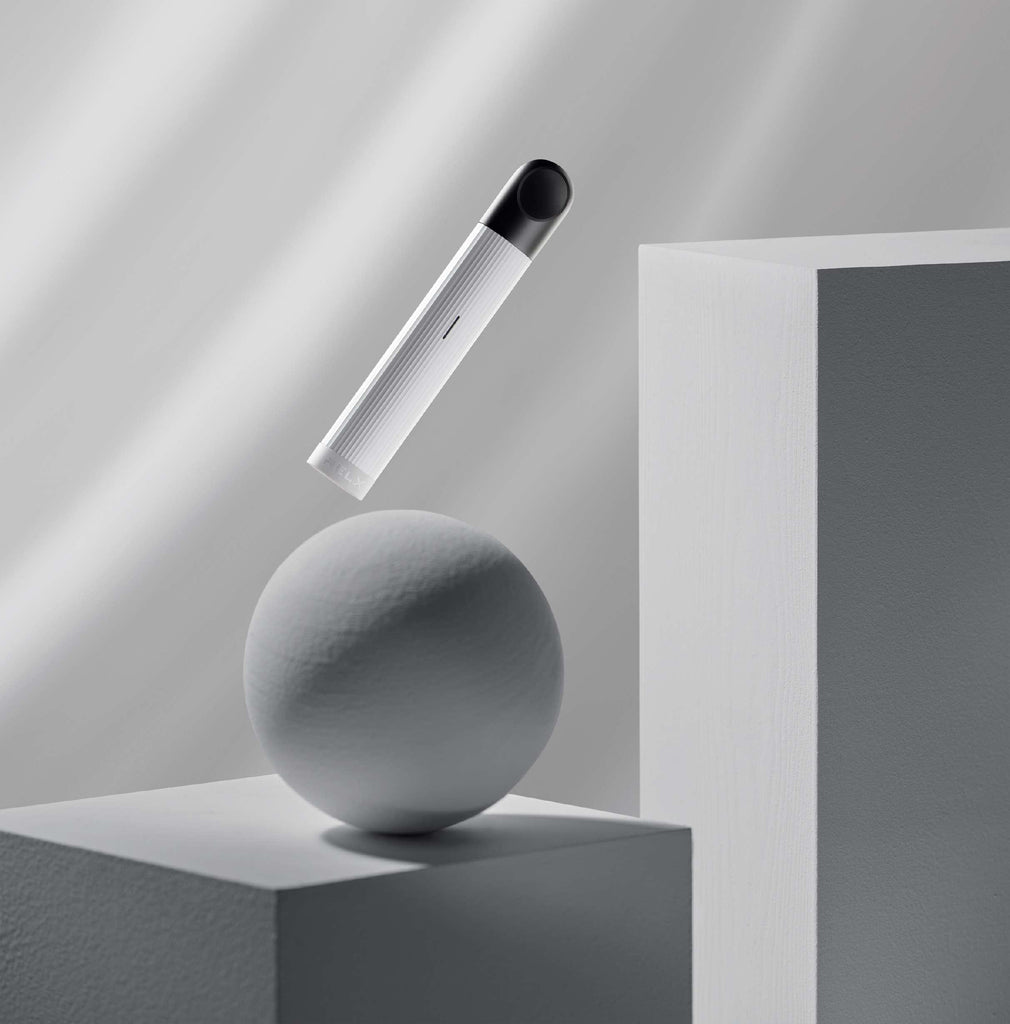 RELX Essential
Q: Do you enjoy working with the R&D team?
A: Of course. We have talented, hardworking people in RELX's R&D team. All of our product design experts are from previous non-vaping industries such as mobile phone, medicine, chemical, and pharmaceutical industries. We have leading global expertise. What separates us from our competitors is that our R&D teams have a sincere desire to meet the needs of the end-consumer and the global market. That is the most exciting thing. They think like consumers and product managers at the same time. They care very much about the user experience.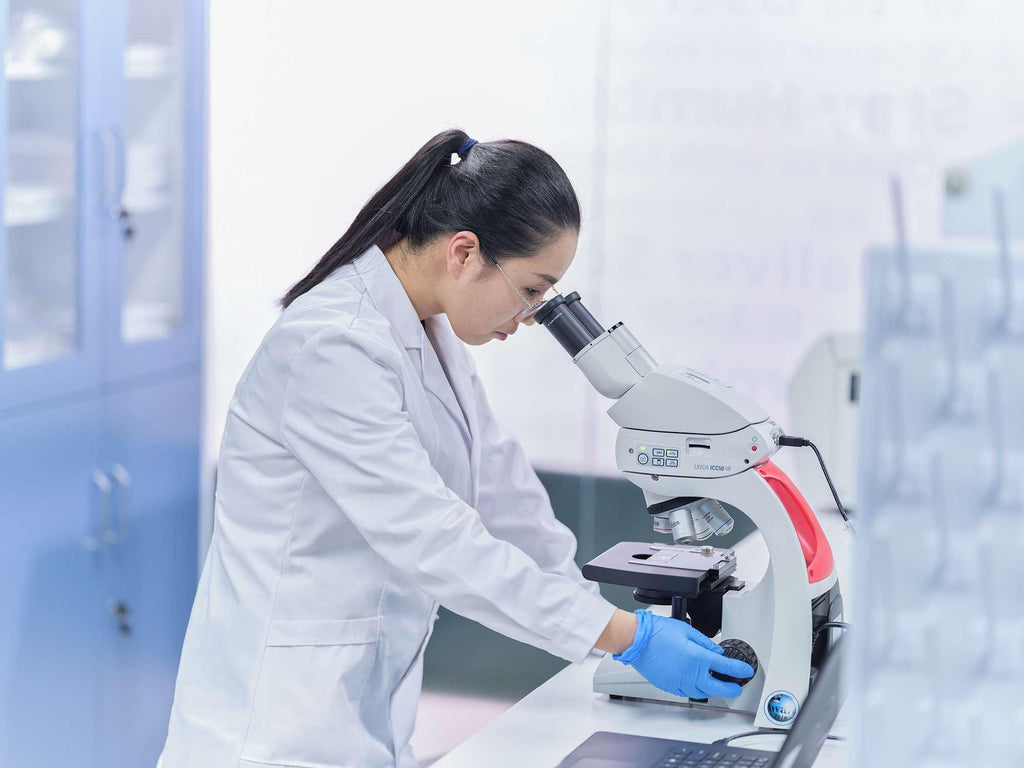 Testing RELX Products
Q: Do you have any advice for distributors and retailers to better understand the Infinity and how they should market this product?
A: Feedback from consumer testing has been super strong. The smoother vaping experience and wireless charging have been really well received. So I am very confident that Infinity is worth retailers recommending to their customers. I hope Infinity can become their best selling product. I also want to add that it is very important for RELX retailers to follow local regulations and laws regarding vaping products.
Q: What is the first thing to do when you come to work?
A: My workday starts with a 15 minute leadership meeting, where we quickly catch up on key issues and plans. It is a really efficient way to understand everything that is going to happen and what should be done next.
Q: How is RELX handling the supply-chain disruption caused by COVID-19?
A: We had some disruption early in February 2020 when the COVID-19 outbreak had just started in China. The RELX factory was suspended according to the country's call for self-quarantining. But we managed to bounce back after that. The terrible period was late January 2020 to March 2020 for China. During that time, RELX was focused on two things. First, we were trying our best to do whatever we could to help retailers. We provided them with masks which were very hard to find at that time. Actually, there was a whole week where my main priority was finding masks for our global retailers.
In China we also offered to help stores in the most affected regions, to help the store owners get through the tough period. We couldn't travel to the European markets after the Chinese New Year in February due to the travel restrictions, so we tried to find whatever could be helpful. For example, we sent hand sanitizer to our global partners. Our team at RELX cares greatly about our business partners and we tried to see what we could do. No matter if it's China or other countries, like the UK, our focus was on how to help them first.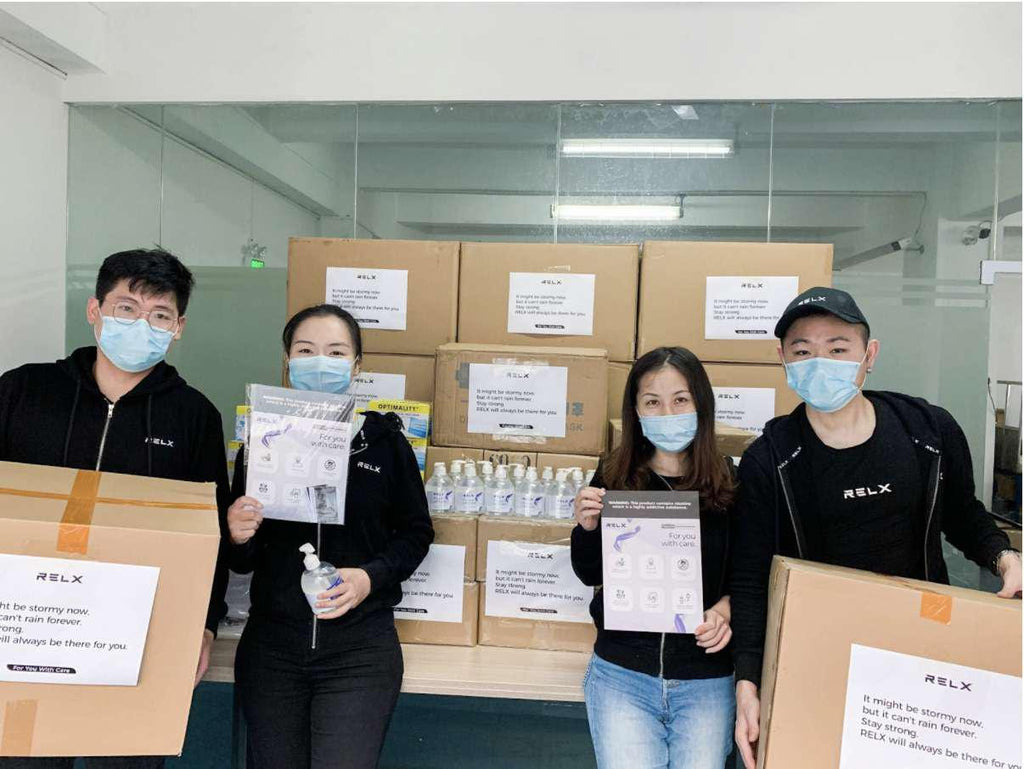 RELX Team Sending Hand Sanitizer to Partners and Customers around the World
Q: Since RELX was founded, the company has been very comfortable with its teams working remotely from home. Is this now an advantage?
A: The reason we have different global remote offices is because some functional key partners were already located in those locations and remote working was easier for them. Respecting our external global operating environment is why we have offices spread around the world. We also have people with families, so people can still live their normal lives. It's about respecting your employees. The same respect is shown for our consumers, they may come from different backgrounds and have different needs. That kind of respect for people and their locations is in our DNA, and I hope it will continue.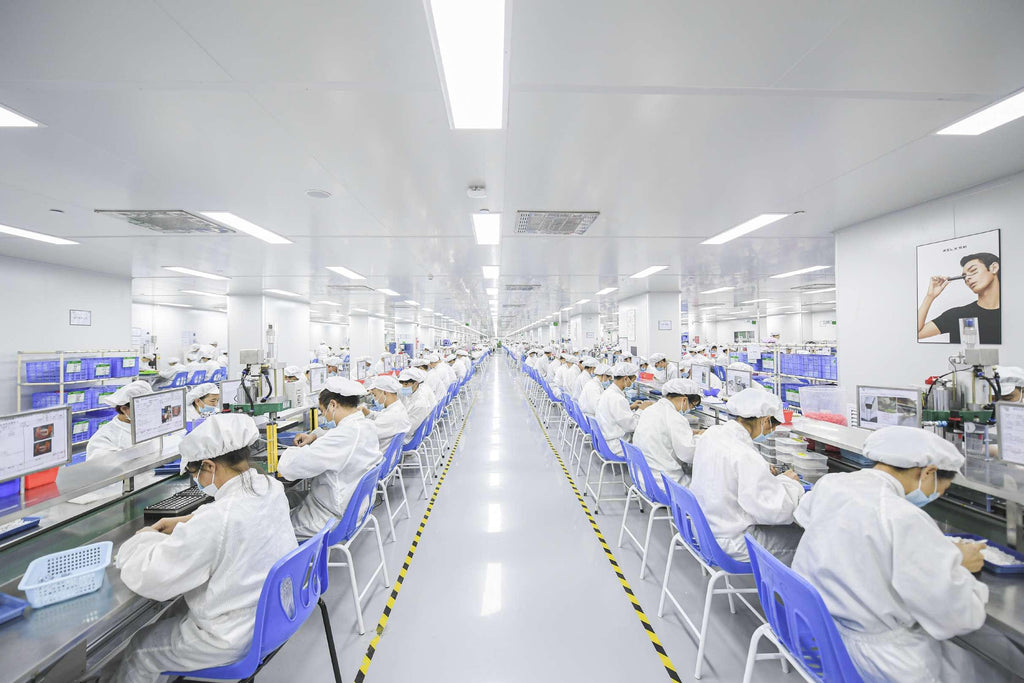 RELX's Exclusive Factory
Q: RELX continues to attract very talented employees, how does it do this?
A: Talented people will always be a key factor for our success, but the reason we are able to attract them is because RELX has a shared culture that is very mission-driven. Every day we think about how to innovate our devices. We are motivated to tell a good story supported by underlying facts, our greatest goal is to deliver great products to consumers. It drives us every day. RELX is not just sales-driven, but truly mission-driven.
Leave a comment
Comments will be approved before showing up.