LIFE@RELX
EVA MENG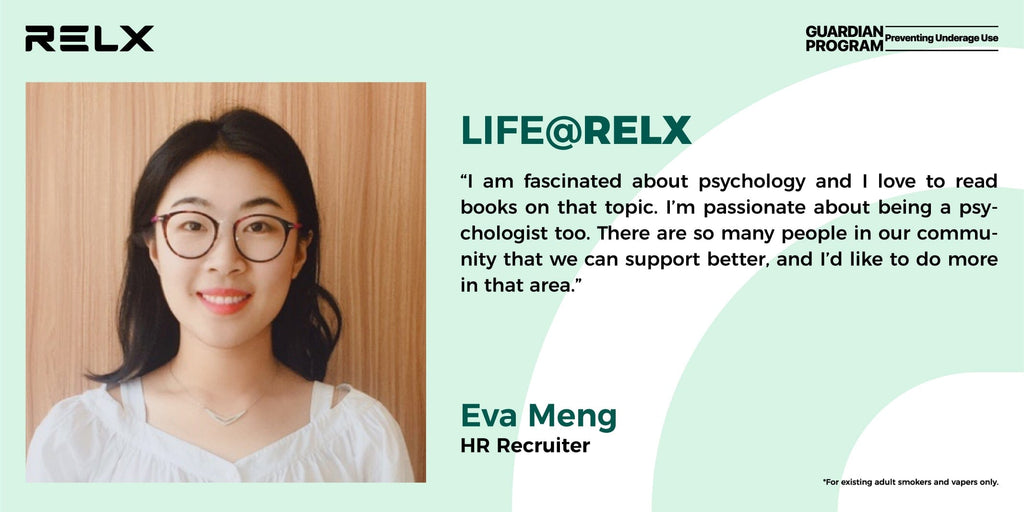 This week, the spotlights switch on for the expert that's instrumental to growing a remarkable work force at RELX Global Team. HR Recruiter Eva Meng shares more about her fascinating journey and talks about her career as a RELXer!
1. How would you explain your job at RELX?
I'm responsible for all hiring at the Global Team. I lead talent acquisition and maintain efficient communication based on insights from the human resource market. I also oversee the entire employment process: communicating with overseas candidates, understanding the local labor practices and promoting cultural understanding within teams.
2. What's your favourite part of being a RELXer?
The openness of our environment and space, the sense of freedom!
3. What makes you most effective at work?
Time management, the ability to really focus on tasks. Also, highly efficient communication through frequent reporting.
4. If you're a RELX flavour, what would you be and why?
I'd be Passion Fruit. It's sweet and sour. It shows that despite the worries and pressures, life is still sweet!
5. Favourite RELX device colour?
Black.
6. What are your hobbies outside RELX?
I am fascinated about psychology and I love to read books on that topic. I'm passionate about being a psychologist too. There are so many people in our community that we can support better, and I'd like to do more in that area.
7. Your top tips for everyday workplace?
To maintain a positive mindset is always a great start!
---
Also in Blog and Additional Resources from RELX